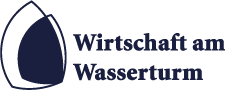 Wirtschaft am Wasserturm (WaW) engages is problem-focused analyses and project-related consultancy on socio-political issues. WaW enables you to communicate specific topics to certain people or to support a group in producing thematical results: From establishing how to reach the desired goals and elaborating the theoretical foundations, to managing the joint process and securing and disseminating its results. In addition, we provide scientific analyses and practically oriented consultancy in selected policy fields. Finally, we offer motivating trainings both on topical issues (e.g. political developments in the Western Balkans) and on practical skills (e.g. project management).
We provide expertise and conceptual work either upon request or by ourselves, if we see a need to act. Together with the respective partners, we then outline the realisation and supervise the implementation of our projects. Here you can find more about our "idea factory".
Depending on the task, WaW works with partners as well as freelancers.